⚠️ I'm currently writing the 2018 Year In Review — hoping to publish it next week.
2017 was an incredible year for me, both personally and professionally. If you're a regular visitor to my blog you know that I write the year in reviews to fight with my imposter syndrome, to hold myself accountable, to keep a log of what I do, and to see how I improve myself as a developer over the years.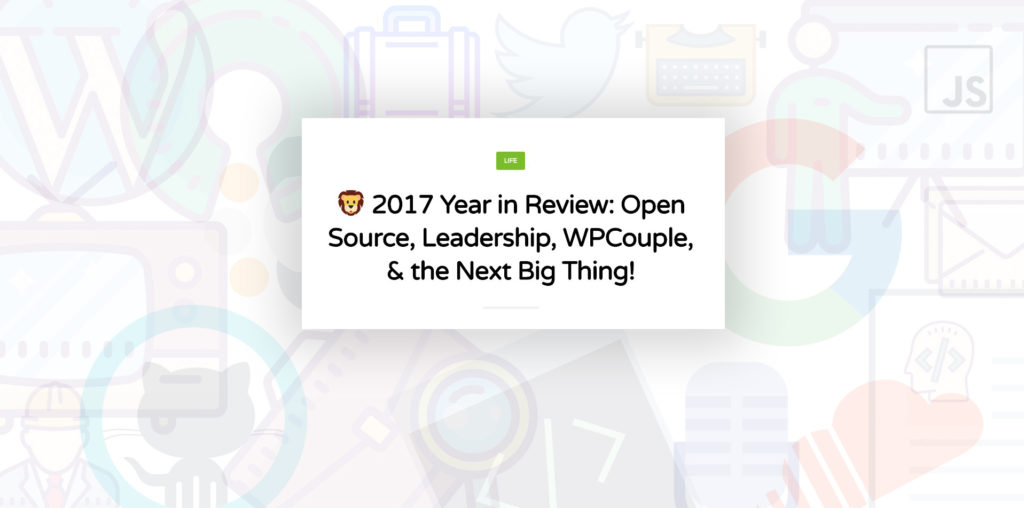 This review, in particular, will help you understand the life of a full-time open source developer, the job market, and other cool stuff.
If you're new here and would like to know more about me, you can read my last two year in reviews below:
This time around I got late in publishing and writing this review for so many reasons. But hey, I am doing it now, it's still the f̶i̶r̶s̶t̶, s̶e̶c̶o̶n̶d̶, third month of 2018 so, I hope it still counts — note to the future self.
It's a long read, like over 6,000 words. Parts of this article were written in Dev, 2017, and then Jan/Feb 2018. While instead of waiting more, I just hit the publish button (at the end you'll know what I was waiting for and why I got late).