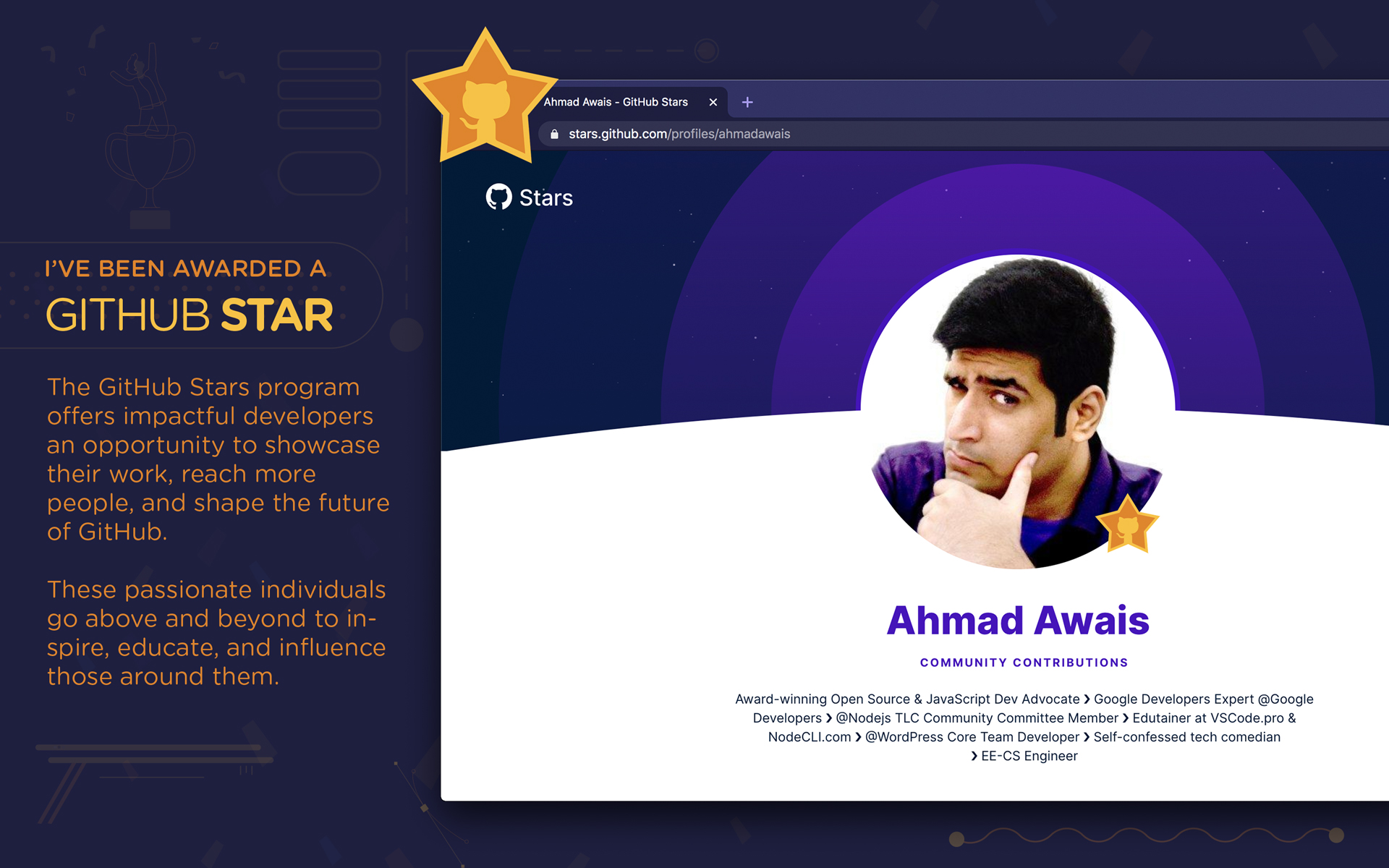 I'm humbled to share that I've been awarded a GitHub Stars status by the good folks at GitHub. 8th world-wide. It feels great to be recognized for my open-source work. You can check my profile here.
I've been creating open-source software for more than nine years. Joined GitHub on August 4, 2011. I was in college at that time. I remember using GitHub in 2009 but never registered on it. No one in the college taught us, git.
Then I taught a workshop to a group of students as their teacher's assistant on how to start contributing to open-source. Created an open-source repo to crowdsource sorting algorithms. We all had a lot of fun back then.
Ten years later, most of my career direction has been towards building Free & Open Source Software (FOSS). Open-source has brought me a lot of opportunities. It's helped me connect with a global audience.
Companies like Google, PayPal, Netflix, Microsoft, and Amazon use my code in one way or another. My code (FOSS contributions) run in almost every WordPress, Node.js, webpack, React, and a number of other applications —both on earth and in Outerspace (via NASA). 🚀
Open-source also has a lot of problems. The biggest most prominent problems are open-source funding and telemetry. Hard to find out where your code ends up and many many enterprise companies use your code and don't think about supporting open sourcerers.
Anyhoo — that's a story for another day. I'm always excited to share what I build with others. Thank you for supporting my work. I code to do good. You should too. Feel free to follow me on GitHub and let's hang out on Twitter.
Peace 🕊️
UPDATE: GitHub Stars program was launched today and to my surprise, I'm one of the featured GitHub Stars on the homepage. Also, received a surprise stars swag box that I'm going to unbox soon. Can't wait to share what's inside. And one more thing, I now have over 10K stargazers.
Woohoo! 🥳🥳🥳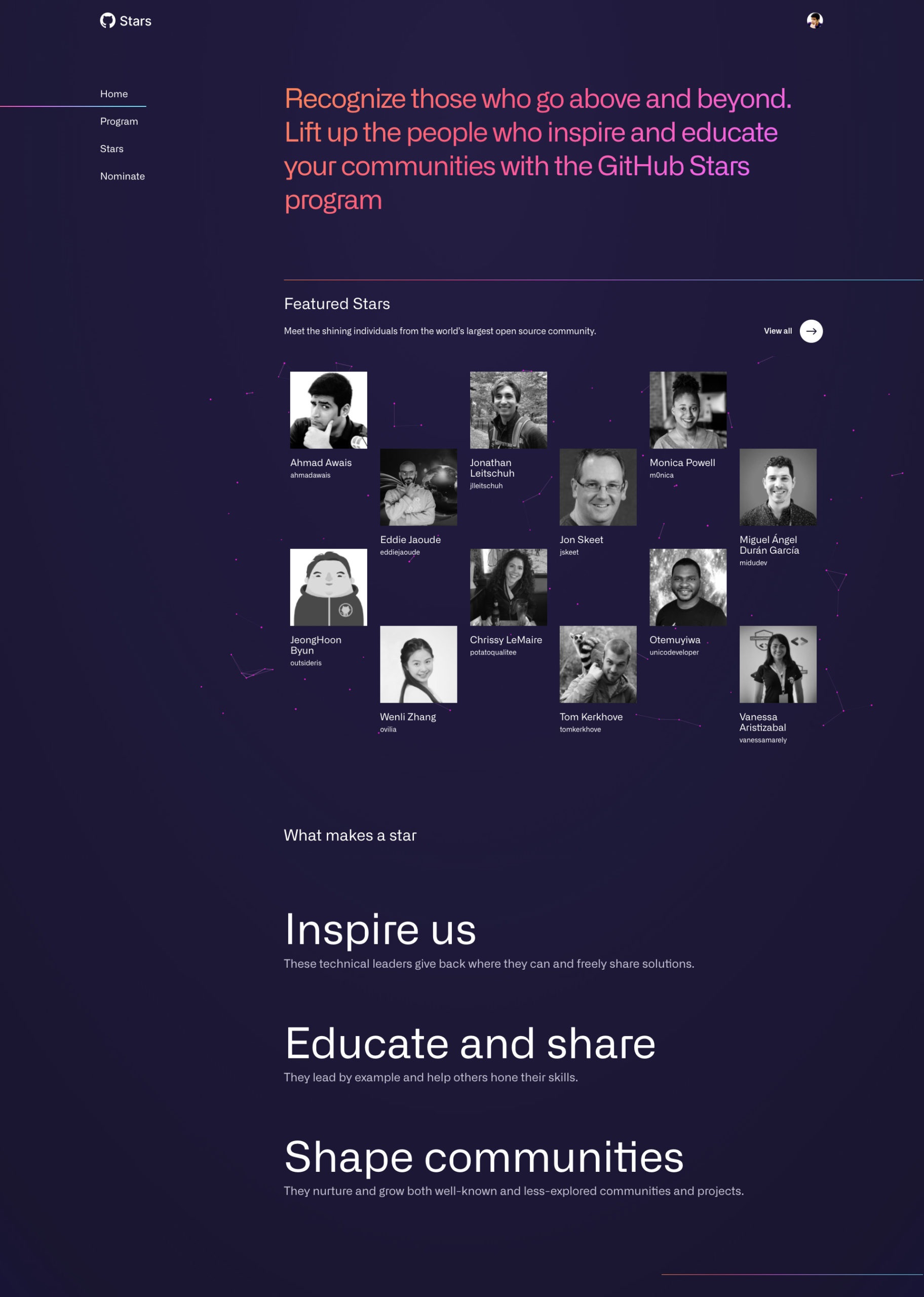 📨
Developers Takeaway
Takeaway my professional opinion on open-source, developer relations, growing your business with family, and everything in between! Delivered to your inbox a couple of times every year. I'm even funny at times. I hate spam — pinky-promise!
👨‍💻👩‍💻 118,947 Developers Already Subscribed