I am a developer who's not an introvert. Cliché or not — that's who I am. I love helping people, teaching developers about cutting-edge software, giving talks, organizing meetups — and generally being helpful by even creating automation tools like create-guten-block and hundreds of other free and open source software projects.
This post is in part a re-published piece from my 2017 Year in Review →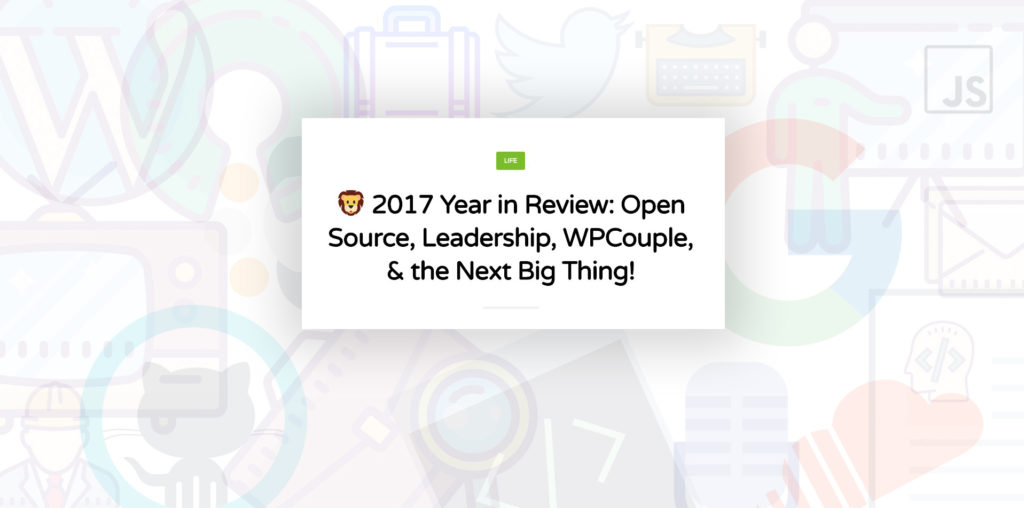 By writing this post, I mean to share what it means to be a developer advocate and an open source evangelist. I help developers in many ways. I'm an enthusiast who finds happiness by doing open source and making friends.