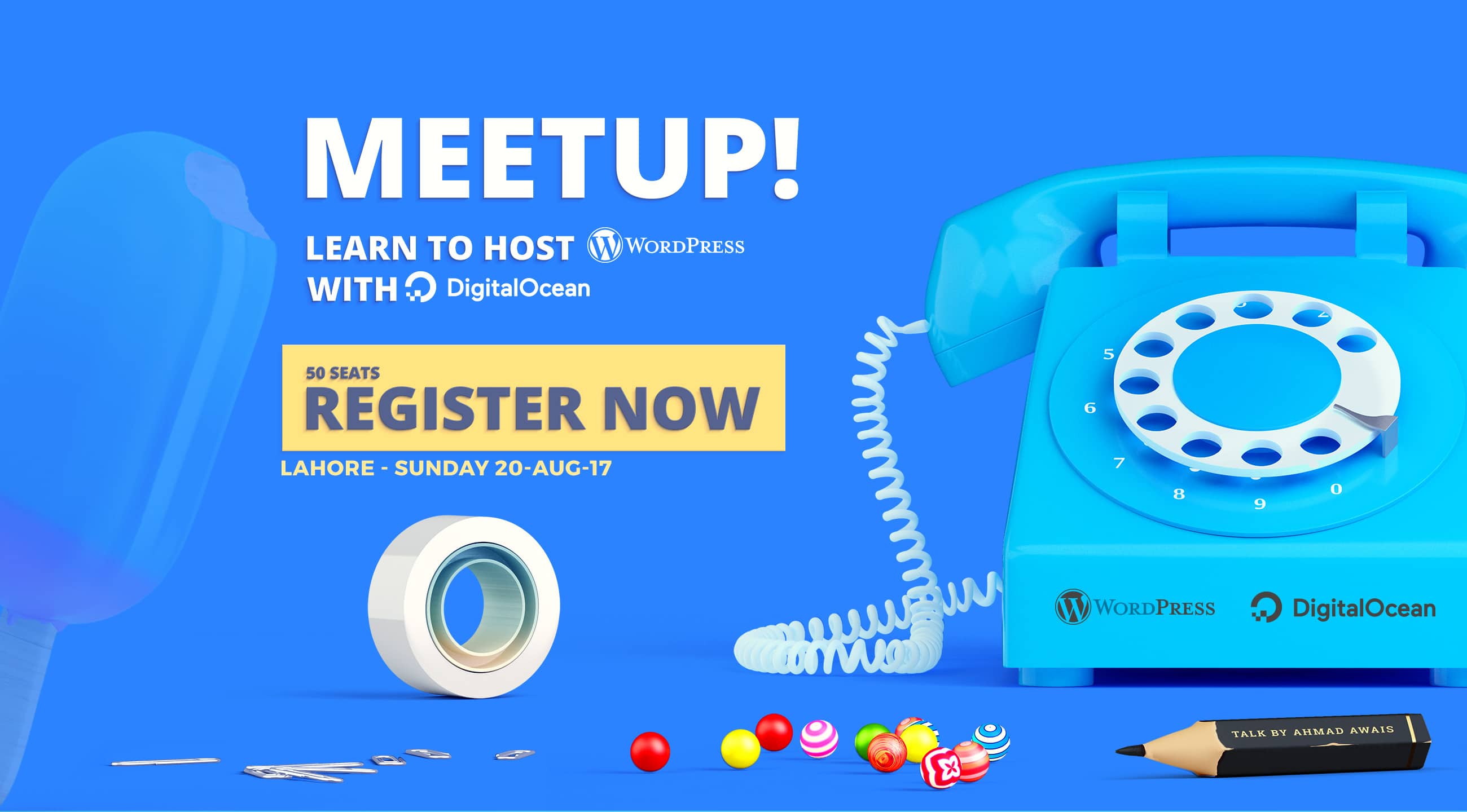 🙌
Hey, everyone! I am arranging a DigitalOcean + WordPress Meetup. I will be talking about how you can host your WordPress site yourself with a DigitalOcean droplet!
All you have to do is submit a Google form. It's compulsory to submit your registration here.
TOPIC: Host your WordPress site with DigitalOcean!
SPOTS: 50-60 (Register link above)
DATE: Sunday — 20-Aug-2017 in DHA Lahore.
TIME: 12 PM to 3 PM.
VENUE: DHA Phase#1 Lahore. (Exact details will be emailed only to the first 50/60 participants — we have limited spots).
If you have any questions, feel free to post them below.
You can also RSVP at Meetup.com but filling the registration form is compulsory to get an invitation.