MEETUP: 📦 Learn to Host Your WordPress Site With DigitalOcean!
Ahmad Awais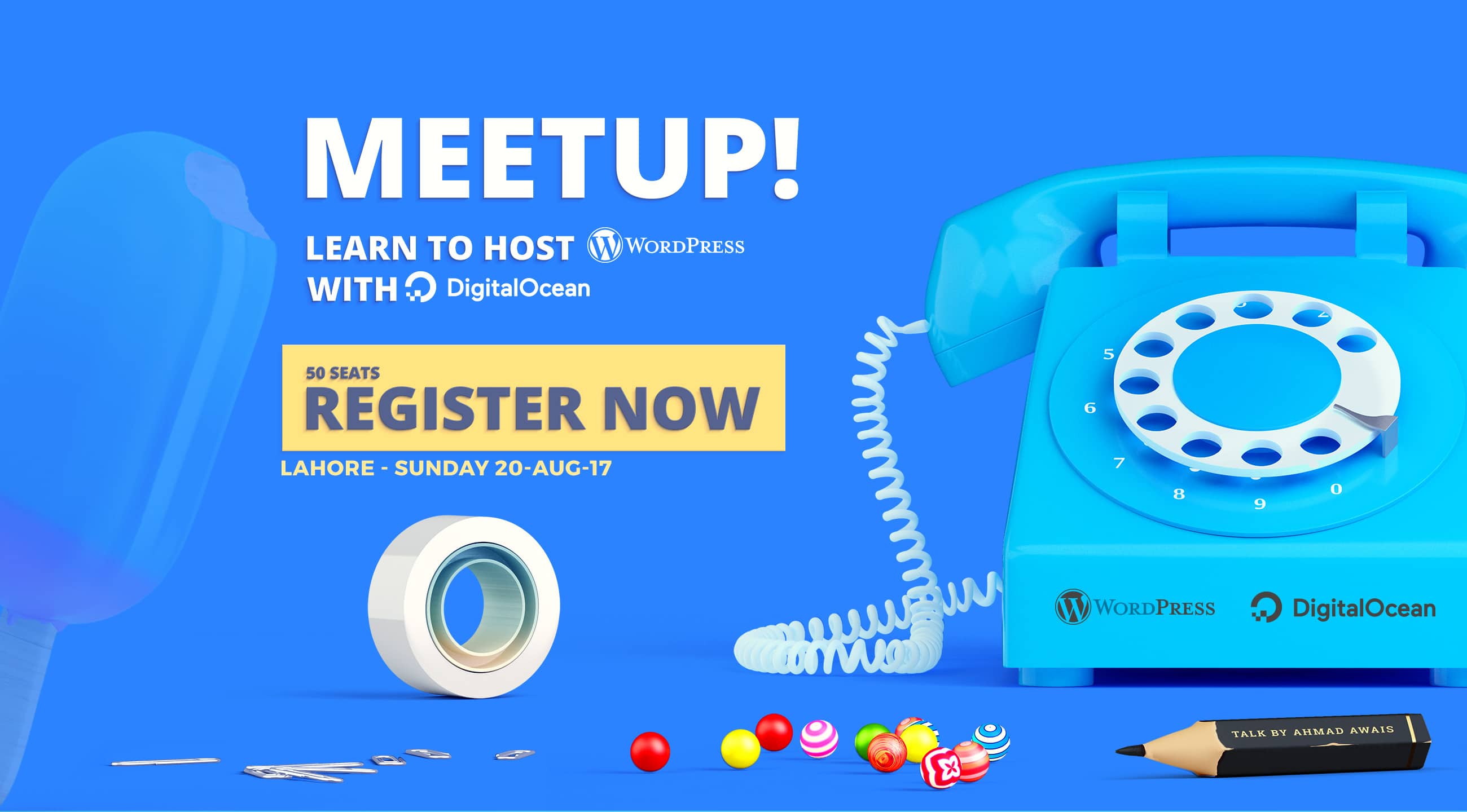 🙌 Hey, everyone! This last Sunday (2017-08-20) I arranged a local meetup for the tech-junkies.
I do that very often like twice a month, but this one was different. Last year in October I arranged a meetup for DigitalOcean and GitHub which was meant to cover the #Hacktoberfest event where we all contributed to the open source.
So, naturally, I ended up talking to folks from DigitalOcean and I came to know how much they care about the community aspect of their company. I liked that very much. Long story short, now I head local events for DigitalOcean here. Sort of a country lead organizer, though, let's not go there?
👋 This was the first DigitalOcean meetup here. I combined it with the local WordPress meetup I arrange (to save myself some time — going on vacations next week). This meetup was all very quickly arranged, with the help of Maedah (co-organizer and my wife), Ashar (my WordPress student and now a close friend), and Saqib (another WP student of mine and the new translation editor for Urdu Lang. in WordPress).
🎩 TALK: I talked about: Self-Hosting WordPress With DigitalOcean & EasyEngine: Slides are best viewable at MacBook Pro 15.6 and was built for width: 1280px; height: 720px; — I didn't have time to make it responsive. These slides are built with Flexbox, Gulp, Jade, Stylus, and BrowserSync all on top of the Google slide deck JS. Code License is MIT. Thanks to everyone who is directly or indirectly involved as an inspiration. Wes Bos, Chris Lema, DigitalOcean, EasyEngine, Rahul B, etc.
📹 VIDEO: I forgot the tripod home and we couldn't do the live video but I made this one. It's a quick video to get started with registering an account at DigitalOcean and then install EasyEngine + WordPress. Honestly, this one doesn't compare to what I taught at the meetup there. We had so many awesome discussions there. You might wanna join next time.
🍕 Q/A, API, PWA, AMP, DISCUSSIONS: The discussion session was quite long. I didn't realize it earlier but I ended up talking for more than 4.5 hours (yeah, I ended up taking Monday off). We had a lot of discussions there. I'll just summarize them here in a few bullet-points
WordPress API: A few system engineers and ROR devs were excited about WordPress when they found out that WordPress now has a REST API and it is a complete CMS. That was good!
PWA/AMP: While the bloggers in the audience knew what Google's AMP project was, I was surprised to know that no one in the audience knew about PWA (Progress Web Apps). There were bloggers, system engineers, full stack, front/back end developers, but no one knew what Google is up to with the PWA. Suffice to say we had a long discussion about this topic.
Question/Answers: The Q/A session was different than what I am usually used to. I tried a different workflow and asked the audience to ask me questions even during the talk. Except for the fact that I ended up standing/speaking for about five hours, no one complained about this new arrangement.
Fun Facts: I shared a lot of fun facts with the audience. I told them about how I came to be a part of WHATWG supporters, why WordPress has a capital W and P in its name, DevOps and what would happen at Google and Amazon without them, etc.
⚡️ DETAILS:#
TOPIC: Host your WordPress site with DigitalOcean!
SUB TOPICS: WordPress REST API, DevOps, PWA (Progress Web Apps), and the Google's AMP project.
SEATS: 50-60.
TIME: 12 PM to 3 PM.
DATE: Sunday — 20-Aug-2017.
VENUE: DHA Phase#1 Lahore.
REGISTRATION: It's compulsory to submit your registration here.
MEETUP.COM: Events for DigitalOcean Meetup Lahore and WordPress Meetup Lahore.
We received lots of great feedback comments, some of which can be read below. Also, there are pictures of the event at the end. I think it turned out to be a good one. We should have these events more often.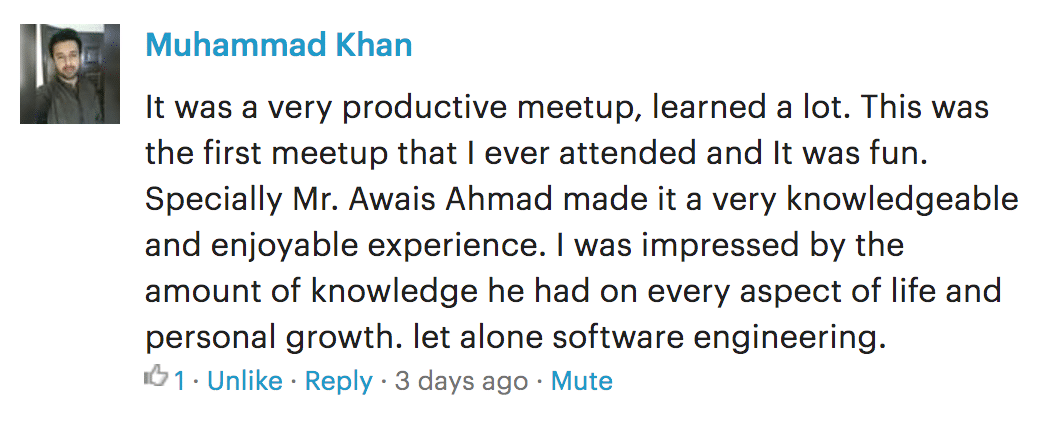 Photos or didn't happen!
📨
Developers Takeaway
Stay ahead in the web dev community with Ahmad's expert insights on open-source, developer relations, dev-tools, and side-hustles. Insider-email-only-content. Don't miss out - subscirbe for a dose of professional advice and a dash of humor. No spam, pinky-promise!
✨ 172,438 Developers Already Subscribed